Exhibitors
800 Exhibitors
Visitors
25.000 Trade & Professional Visitors
Size Area
20.000 square (nett)
About us
We are dedicated to support you
We are PT. Global Expo Management (GEM Indonesia) – The International Leading Specialized Trade Event Organizer based in Jakarta, Indonesia.
PT. Global Expo Management (GEM Indonesia) is a professional and leading organizer for international specialized trade exhibitions based in Indonesia.
BIG EVENT IS COMING
SIGN UP FROM NOW!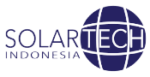 THE 9th Indonesia International Solar Power & PV Technology Exhibition 2024
ASEAN'S Largest Trade Show for Solar PV & Energy Storage
Indonesia – One of the World's Largest Solar PV Potential Markets
Indonesia has significant potential for renewable energy resources of 3,600+ Giga Watt (GW) of which solar power potential is over 3,200 GW. The Indonesian government has made a commitment to achieve Net Zero Emissions by 2060. Solar Power Systems is the most rational technology choice for Indonesia to achieve decarbonization in 2060.
PLN Indonesia Power (PLN IP) is ready to accelerate the Hijaunesia 2023 project through funding support from the Just Energy Transition Partnership (JETP) program. This program is in line with the PLN's Electricity Supply Business Plan 2021-2030 (RUPTL) that PLN IP will develop 7 GW of Green Energy in 108 locations throughout Indonesia. The Hijaunesia 2023 project is a form of support for the Government for an agreement with G20 member countries to encourage energy transition in Indonesia through the mapping of green energy projects that receive financial support from JETP.
JETP was formed after the G20 in Bali, is a consortium institution of several countries including the United States, Japan, Canada, Denmark, the European Union, France, Germany, Italy, Norway and the United Kingdom which are ready to disburse funds of US 20 billion for the electricity decarbonization program in Indonesia.
The Hijaunesia 2023 project consists of 12 solar PV projects and one wind power project. The current progress is in the process of selecting strategic partners for the development of a number of PLN's Solar PV projects such as Banyuwangi Solar Power Plant, Pasuruan Solar Power Plant, Gajah Mungkur Floating Solar Power Plant, Kedung Ombo Floating Solar Power Plant, Jatigede Floating Solar Power Plant with each capacity of 100 MW
Solartech Indonesia 2024 – ASEAN's Key Solar PV Systems Platform
Solatech Indonesia is held to support government plan to achieve Net Zero Emission by featuring the largest exhibition in Southeast Asia that focuses on the Solar Power and Energy Storage Systems.
Solartech Indonesia has become ASEAN's Largest Trade Show for Solar PV and Energy Storage Systems and a professional show of choice for ASEAN's Solar Installers, EPC, IPP, contractors, property developers, solar PV integrators, manufacturers, distributors, wholesalers, professionals, governments, and other related green energy businesses to gather together, discuss business and find the latest information.
Solartech Indonesia 2024 together with Battery & Energy Storage Indonesia 2024, INALIGHT 2024, Smart Energt Indonesia 2024, and Smart Home+City Indonesia 2024 will be taking place from 6-8 March 2024 at JIExpo Kemayoran Jakarta – Indonesia. The expo is targeted to present 800 exhibitors (30% bigger scale) and attract 25.000 trade visitors in 3 days.
JA Solar is the number 1 in the production of PV Solar cells which are the main components of solar panel. In Indonesia market, we hope we can do the same thing. The expo is a very good platform and this year's traffic is very busy, starting from first day, we already received many prospect buyers for solar rooftop and solar farm. We will work to attend next Solartech Indonesia.
SEDAYU is a leading EPC for renewable energy that has built more than 200 solar PV projects in Indonesia since 2009. We join Solartech Indonesia every year and we always get many suppliers, principals, and a list of new potentials to develop solar technology in Indonesia during exhibition. I hope to you again in Solartech Indonesia 2020
We are very happy to join Solartech Indonesia 2023 and to meet a lot of customers especially since this is our first time here. It's a good opportunity to get everybody to know more about our company "Bluesun". This show is powerful, potential, and great opportunity to meet lots of clients. We will join again next year.
I know that this is a very important exhibition for us, the show is powerful and influential. We met with many customers and new contacts. This show is very suitable for us, it's good and beyond my expectations. We will join again next year.
We are engaged in green energy, we produce inverters, EV chargers, and all of the components that support Renewable Energy (EBT) in Indonesia. This year's Solartech Indonesia is fantastic, we get a lot of contacts and new customers. We hope that our business will be better than last year. This event is amazing, innovative, and Go Green. See us again in 2024.
This exhibition really showcases the encouraging growth in renewable market in Indonesia as well as Jakarta. We would like to be definitely part of the progress of renewable energy in Indonesia. And this exhibition really showcases what technology we can offer as well as all of our competitors and our friends from this industry have all come here to be part of this movement. This exhibition what I can see is that a lot of potential it is very promising and there has been a strong impact. We will join again next 2024.
Solartech Indonesia has a big impact for Qualis Indonesia. We met many new customers and we could introduce our products or testing to these new customers. This year exhibition was extraordinarily crowded than previous year, more bigger and benefit for all exhibitors and visitors. This show is the best solar panel exhibition that we ever joined.
This show is very helpful in increasing market exposure especially after covid and many enthusiasm customers came to this exhibition. This year's exhibition much better than last year and Solartech Indonesia is the best exhibition. See us again in 2024.
We come from China, and my company MIBET is one of the TOP mounting systems for manufacturers. We provide mounting systems including ground mounting rooftop and floating systems as well as racking systems. The impact of this exhibition is to promote our product and display our company here, to meet our regular customers and potential clients. For this exhibition, I think so professional, amazing and friendly.
Our company is engaged in solar energy providers. For the solar panel business, we corporate and choose Trina Solar and for the inverter we choose Goodwe. We are lucky to get a strategic location and got a lot of inquiries from the residential as well as commercial industry. In this exhibition many visitors come from throughout Indonesia, therefore, we can introduce our company. Every day, there are a hundred clients to come to our booth. This is a good exhibition. We will join again in 2024 with the same booth location.