Exhibitors
500 Exhibitors
Size Area
15.000 square (nett)
About us
We are dedicated to support you
We are PT. Global Expo Management (GEM Indonesia) – The International Leading Specialized Trade Event Organizer based in Jakarta, Indonesia.
PT. Global Expo Management (GEM Indonesia) is a professional and leading organizer for international specialized trade exhibitions based in Indonesia.
BIG EVENT IS COMING
SIGN UP FROM NOW!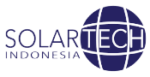 Your Ultimate Opportunity in The Indonesia Largest Solar Power & PV Technologies Trade Exhibition in 2023
FACTS
We are committed to help clients to reach better goals.
The 8th edition of Solartech Indonesia 2023 will be held on 2 – 4 March 2023 and expected to present over 500 exhibiting companied and 15.000 trade visitors in 3 days. It will be notably serving as one of the ASEAN's most prospective one-stop platforms for Solar pv and energy storage industry.
The show will be held together with Battery & Energy Storage, Smart Energy Indonesia, INALIGHT & Smart Home+City Indonesia 2023 to serve as one of the ASEAN's most prospective one-stop exhibition for solar power, energy storage (battery), smart energy solutions and technology, lighting, smart city technology under one roof. This is an opportunity not-to-be missed by key industry players and key decision makers to network as well as explore their business.
JA Solar is the number 1 in the production of PV Solar cells which are the main components of solar panel. In Indonesia market, we hope we can do the same thing. The expo is a very good platform and this year's traffic is very busy, starting from first day, we already received many prospect buyers for solar rooftop and solar farm. We will work to attend next Solartech Indonesia.
SEDAYU is a leading EPC for renewable energy that has built more than 200 solar PV projects in Indonesia since 2009. We join Solartech Indonesia every year and we always get many suppliers, principals, and a list of new potentials to develop solar technology in Indonesia during exhibition. I hope to you again in Solartech Indonesia 2020
BayWa. Re Indonesia is a German EPC Company that focuses on investing in the renewable energy projects and that is meanly on PV solar utility scale, rooftop PV with the great new regulation in Indonesia.  We are very happy to join in this trade fair and the remainder experience on the first day a lot of interested party, clients, and potential developers that we can works together. Look at Indonesia as a large potential margin market. Nothing easiest, but it is huge country of many opportunities. And I hope to be welcome again in Solartech Indonesia 2020 next year.
In this exhibition we focusing on promoted the new ministerial regulation about rooftop solar panel plan number 49 in 2018. The visitors of this exhibition were those who already understood solar energy and indeed sought information in other regulations or technical information about solar energy in Indonesia. Thank you.